090717:SUNDAY
Awake. 0645am. Drive. Ferry. 0900. Snooze. Sneeze. Block ear.
Picton. 1230 Lunch. Sea Breeze Cafe. Chicken Panini. Inclusion of capsicum gets thumbs up. Good chips. Walk around Picton. Overcast.
Drive. Nelson. Nodded off (not drastically) Whoops. 15min pitstop for kip. Arrive Nelson. 1600. Check in to apartment. Nice. Supermarket for Snacks etc.
Dinner. BK. Up to standard. Frozen Coke brain freeze. Sleep.
100717:MONDAY
1030 Leave for Takaka Hill. Hawke Lookout. Wow. Reasonable drive up. Tried to find Lord of the Rings site. Unmarked so unknown; but we think we got it.
Drive down Takaka Hill. By far one of the top driving roads I have driven.
Farewell Spit 1320. Lunch. Pizza. Didn't finish.
Drive back. Rabbit Island. Good beach. Few snaps. Back to apartment 1600.
Sunset shots. Good enough. You make your own luck.
Dinner. Settled for Lone Star. Late. Great Chicken though. Moist and succulent. Movie 2035. Wonder Woman. Average to Good. Sleep.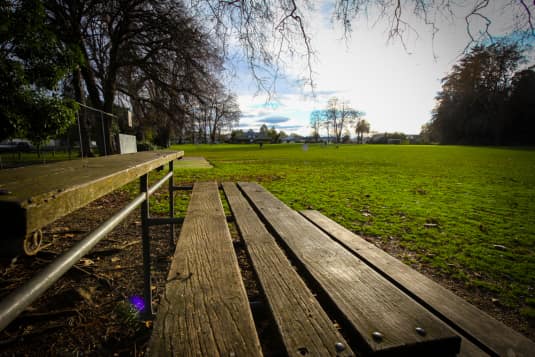 110717:TUESDAY
1100 start. Shopping. Lunch. Yello Cafe. Chicken panini. No capsicum. Not as good. Continue walk through town. Buy Lord of the Rings rings. Matching set. Outer engraving of elvish poem on wifey's with lines 1 and 2. Inner engraving on mine with lines 3 and 4. Hopefully they fit together. Hear news of weather. Possible ferry cancellations until Friday (when we plan to return). Might be a full ferry I suspect.
Walk up Hill from Botanical Garden. 1500. "Centre" ofNew Zealand. Great view. Back to apartment. Rest. Snooze. Nap. 1830 Dinner. Speights Ale House. Great wait staff. Chicken Burger. Lovely. Dessert. Good. Back to apartment 2043. TV. Sleep.
120717:WEDNESDAY
1040 Supermarket lunch. Drive to St Arnaud. First time back since NLDC 2001 Stage 2 (Solo). Surprised at how much the drive to the lake hit me. Memories. Faces. Happenings. Failures. Even at the lake, it was powerful, and the nostalgia that set in. Quite glad I didn't have to go out on the lake today. Very windy. Had lunch and reminisced on the very impactful part that this place had on me and my life 16 years ago. Found some spots from memory. Took photos. Went on a walk. Took more photos.
Checked into motel 1400.Enforced nap due to intermittent TV connection and high winds. Booked dinner at Alpine Lodge 1600. Visited general store and book borrowing box. No luck. Dinner 1830. Pizza. Filled a hole. Nice atmosphere. Motel. Sleep.
130717: THURSDAY
Checkout 1000. Visited visitor centre. one last trip to the lake for photos. Ice still covering the jetty. Left St Arnaud 1035. Went to see Bow. Not keen. Arrived Nelson 1145. Lunch at Styx across from apartment. Fish burger. Full. Put me off dinner. 1400 met with Vicky's friend Lynaire. Good catch-up. 1600 received text that rings were ready. Collected rings shortly after. Back to apartment. TV. Dinner. TV. Sleep.
140417: FRIDAY
Pack up apartment. Left 1015. McDonalds Brunch because we would be on the road at traditional lunch time. Said goodbye to Nelson. Happy to have v3n, but not somewhere I'd recommend to anyone else to go visit. on road 1050. Arrive Picton 1215 with only one close call when overtaking. Boarded Ferry 1335. Departed 1438. 4m swells but largely unaffected. Delay at Wellington dock. Disembarked at 1935. Drove home, with a quick stop at Nando s for dinner. Home sweet home with awaiting furbabies 2008.
Google Map of our Travels