So today is a pretty massive day in the life of MAHVIN. Today, the VTec went into the engine bay for the very first time. 
Not only that but the subframe tower bolts went in and the car become one part.
Sure – there are still some adjustments to be made, and some parts need to be finalised, but it was such a relief to see all the hard work over the last year finally paying off and the end dream coming into fruition.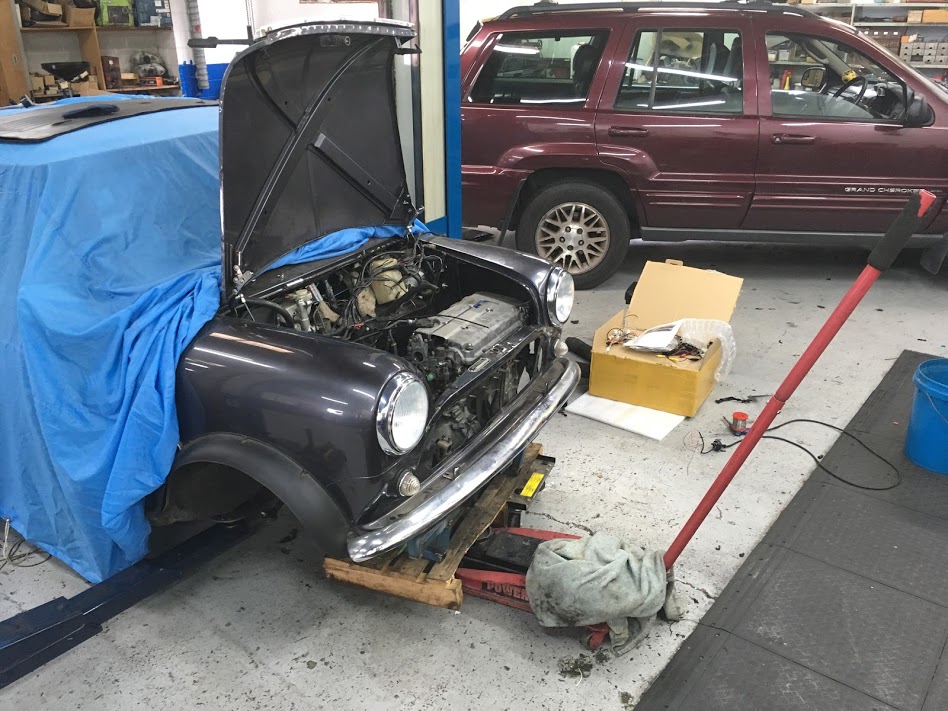 The official proof. Those that own Mini's will know what the arrow is pointing to. 
For those who don't, the arrow is pointing to the tower bolt. This bolt screws into the top of the front subframe and joins it to the car. 
Essentially this photo is PROOF that we got the VTec into the Mini!
Note the VTec rocker cover in the foreground (over exposed so that the bolt can be seen)
The b16a VTec in place, sitting proud as punch. Obviously we left the engine straps on as we will be in and out a few more times before the final fitment. 
Note the socket wrench used to fasten the subframe tower bolt!